Facon Magazine is hosting the Fashion and Style Network Happy Hour for a second time this year! The first one was in September and the turn out was great, but I know there are some more fashionistas out there that would love the opportunity to network with other fashionistas of the District. Come on down next Wednesday to the 2nd edition of the Fashion and Style Network Happy Hour at the same place as last time, the wonderful Avery Bar on H Street! I will see you there :)
-Shawnna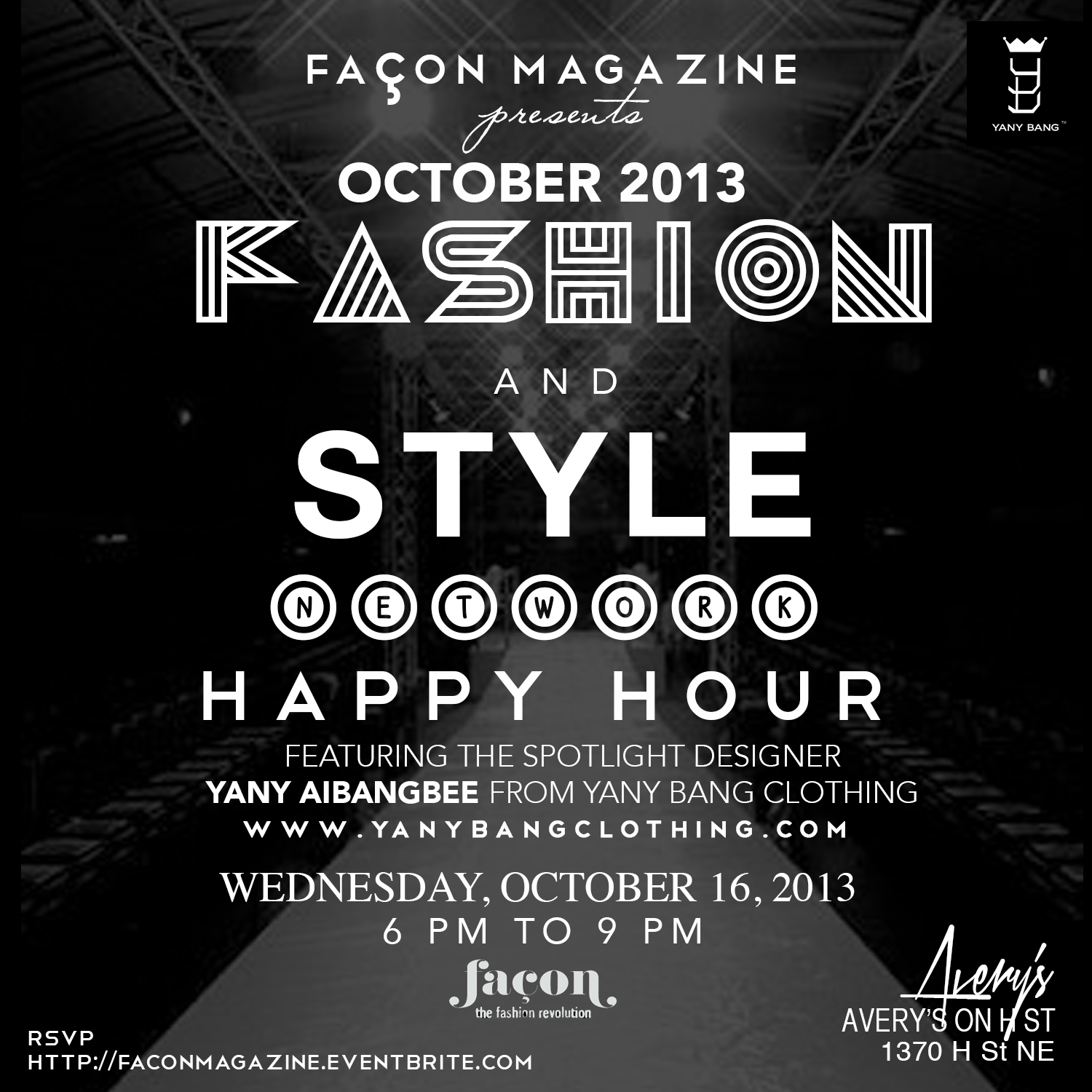 Join Façon Magazine for our October 2013 Fashion & Style Network Happy Hour!
Featuring our Spotlight Designer Yany Aibangbee from Yany Bang Clothing
Stop by after a hard day at work to enjoy good music, good people, good drinks, and fabulous style at Avery's Bar & Lounge, 1370 H Street NE, Washington DC.
Network with stylists, fashion designers, bloggers, artists, poets, investors, etc.